About
Jean-Marc Fondimare's studio:
Where china plays with light.
Casting china
Jean-Marc Fondimare works with china according to the unique casting method.
Only china offers him the extraordinary qualities of translucency and extreme softness to the touch that he has been coveting for ten years with such pleasure and persistence. With a scientific background, he has a taste for technical challenges and forgotten processes, and enjoys collaborating with prescribers and designers in this sense.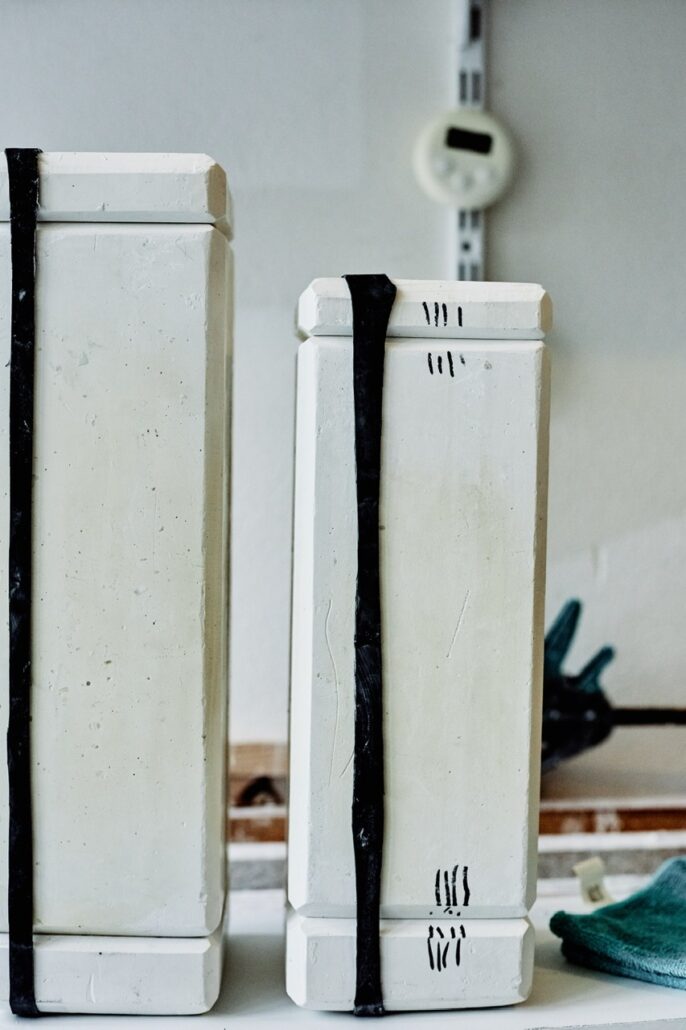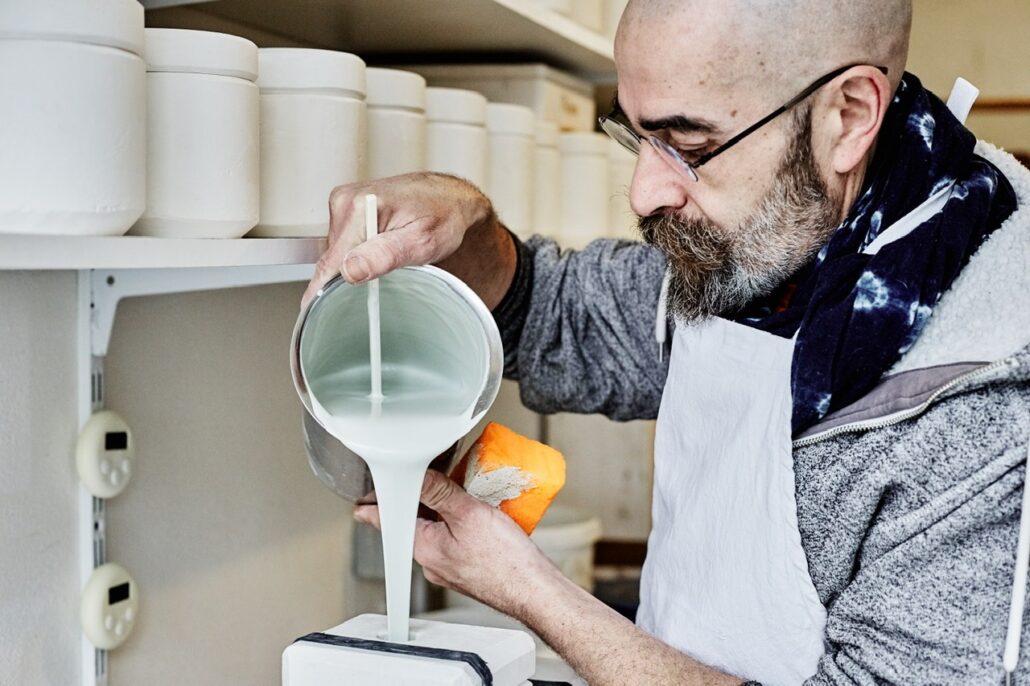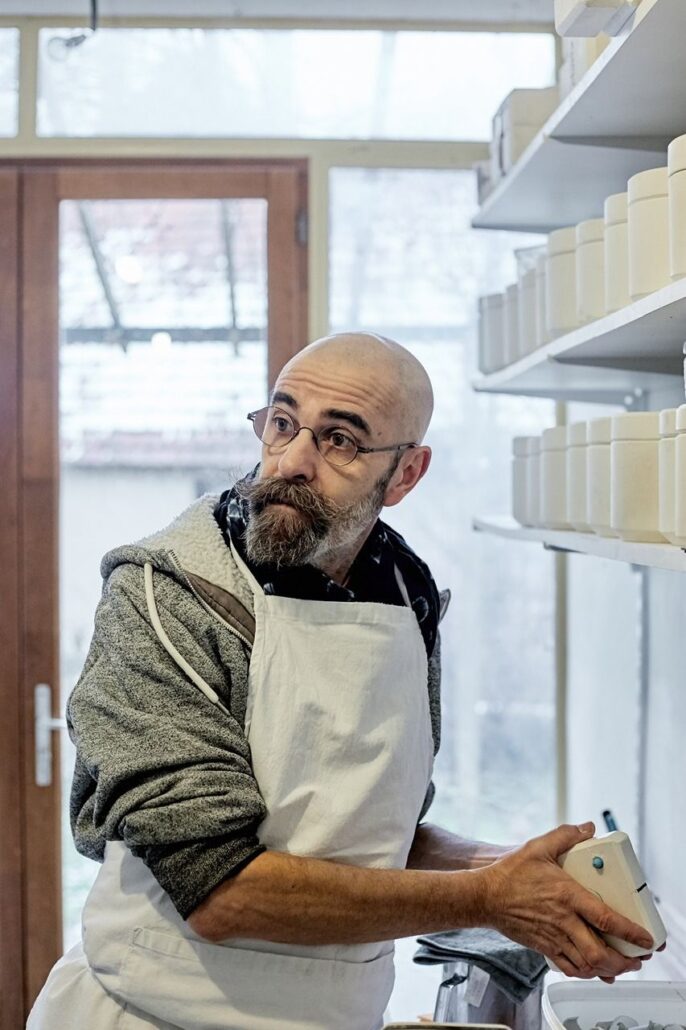 Tableware
Jean-Marc Fondimare makes small utilitarian objects (mugs, cups, plates, tea strainer…) with very recognizable pure shapes. He pays particular attention to the way people will take hold of his pieces and use them, both for utilitarian and decorative objects.
Handling, just the right thickness for optimum strength and fineness, the softness of the biscuit obtained by a long and careful sanding… are always combined so that beautiful, these small objects also become elegant pieces for everyday use. All the pieces are enamelled inside and left rough (biscuit) outside. The pop and very basic graphic design serves the modernity of forms and appeals to a very wide public.
Luminaire

Over the past five years, Jean-Marc Fondimare has also made lighting a real specialty. At the price of infinite patience, he pierces oblong porcelain globes with a thousand dots, left in the state of a white or black biscuit. Equipped with brightly coloured fabric electric cables, these suspensions can be combined in large, totally modular compositions and are suitable for all spaces (from the living room to the hotel lobby, including shop windows).
Jean-Marc Fondimare is currently working to diversify the range and has recently completed several prototypes of table lamps and wall lamps.
Making the moulds and casting china
Text: Stéphanie Le Follic-Hadida